Opening Hours
M-Th: 8:00am to 4:30pm
Call Us
(904) 272-7277
Email Us
info@jaxcosmeticdentist.com
Best Cosmetic Dental Services in Orange Park, FL
Esthetically-Driven Dentistry
The latest 21st Century dental materials and techniques allow us to create smiles unsurpassed in the past. There are numerous needs for cosmetic dental services.They may include missing, decayed, worn, or misaligned teeth. For patients who are self-conscious about the appearance of their teeth, Dr. Klement can help them achieve the goal of a vibrant smile makeover.
Patients are living longer, healthier lives. An appealing smile mirrors the image of good health that the mature population seeks. Worn teeth unnecessarily age an individual. Porcelain restorations can "rebuild" teeth to an ideal size and color, allowing patients to maintain a more youthful appearance.
Fillings
Modern dentistry has replaced the use of amalgam (silver fillings) with those of composite materials. If you have areas of decay that require restorations or existing amalgam restorations that require replacement, the composite material may be recommended.
Veneers
Fabricated of the same porcelain as the crowns described above, they can be used to correct minor imperfections, undersized teeth, or deep stains that whitening cannot mask.
Crowns & Bridges
The all-porcelain crowns of today have a remarkably natural appearance, strength, and unparalleled aesthetics. Crowns restore individual teeth. Bridges were used in the past and sometimes currently to replace missing teeth. More commonly, however, missing teeth are replaced with dental implants which are the recommended treatment of choice.
Teeth Whitening
Both in-office and take-home brightening solutions allow patients options to work with their schedules. Professional systems ensure patients with product safety and efficacy.
Dental Implants
Used to replace a range of missing teeth solutions ranging from a single missing tooth to a complete arch of missing teeth, these restorations can truly improve the quality of life for a person who would otherwise be without one or more missing teeth for the remainder of their life!
Get a Smile that Shines – Schedule Your Visit Today!
From Routine Dental to Cutting-Edge Oral Surgeries
What Our Patients Are Saying About Us
Real patients . Real reviews
Dr. Sagili, was excellent with his patience and service. I knew that I had selected the best dental office for me from the moment I entered the office with the greeting at the front desk to my exit at the end of my appointment.
Loretta Bush
Had a tooth that was bothering me every time I ate and today, no pain! It was nice to be able to eat without anticipation of a sharp pain when the food hit that dreadful spot. Dr. Sagili nailed it. A Great Doctor and I HIGHLY recommend him.
Tony G
I had a bad experience years ago and Angela and Dr. Sagılı have calmed my fears. Best dentist visit I could have had. The other staff is just as good and made sure my insurance and visit went smooth. Will definitely be back again!
Ozgur Ozanguc
Our Team
Virginia
Erin
Victoria
Angela
Tammy
Deana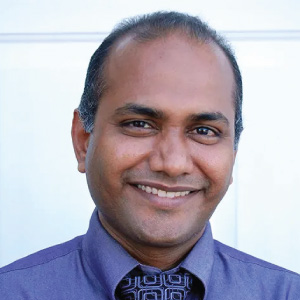 Dr. Sridhar Reddy Sagili