Opening Hours
M-Th: 8:00am to 4:30pm
Call Us
(904) 272-7277
Email Us
info@jaxcosmeticdentist.com
Teeth Whitening in Orange Park, FL
Esthetically-Driven Dentistry
Teeth whitening treatment is a simple and quick solution to rejuvenate the smile. Teeth may develop discolorations for a variety of reasons, such as consuming dark-colored foods and beverages like red wine, beet juice, and coffee. These stains may become more apparent as we age, making professional brightening kits a sought-out service as it enhances teeth's appearance using a minimally invasive method.
Over-the-counter options do not deliver the same quality results as teeth whitening provided by Dr. Sagili. Purchasing a whitening kit at your local drug store may temporarily remove surface stains, but this may take several months to accomplish and only lasts a short while.
We accommodate our patients' dental needs and lifestyles by providing multiple brightening options.
In office teeth whitening
This treatment is done in the dental office and you will see results immediately. It may require more than one visit, with each visit lasting 30 to 60 minutes. While your gums are protected, a bleaching solution is applied to the teeth. A special light may be used to enhance the action of the agent while the teeth are whitened.
Home teeth whitening systems
At-home products usually come in a gel form that is placed in a custom-fitted mouthguard (tray), created from a mold of your teeth. The trays are worn either twice a day for approximately 30 minutes, or overnight while you sleep. It usually takes several weeks to achieve the desired results depending on the degree of staining and the desired level of whitening.
Get a Smile that Shines – Schedule Your Visit Today!
From Routine Dental to Cutting-Edge Oral Surgeries
Frequently-asked Questions
What Our Patients Are Saying About Us
Real patients . Real reviews
Dr. Sagili, was excellent with his patience and service. I knew that I had selected the best dental office for me from the moment I entered the office with the greeting at the front desk to my exit at the end of my appointment.
Loretta Bush
Had a tooth that was bothering me every time I ate and today, no pain! It was nice to be able to eat without anticipation of a sharp pain when the food hit that dreadful spot. Dr. Sagili nailed it. A Great Doctor and I HIGHLY recommend him.
Tony G
I had a bad experience years ago and Angela and Dr. Sagılı have calmed my fears. Best dentist visit I could have had. The other staff is just as good and made sure my insurance and visit went smooth. Will definitely be back again!
Ozgur Ozanguc
Our Team
Virginia
Erin
Victoria
Angela
Tammy
Deana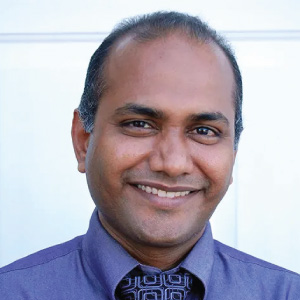 Dr. Sridhar Reddy Sagili