Opening Hours
M-Th: 8:00am to 4:30pm
Call Us
(904) 272-7277
Email Us
info@jaxcosmeticdentist.com
Best Oral Surgeon in Orange Park, FL
Esthetically-Driven Dentistry
We offer the highest quality of care and precision when it comes to oral surgery. Our experienced team of professionals can help improve your oral health and get you the smile you deserve. Our oral surgeons are highly experienced and certified in impacted tooth extraction, surgical modifications, alveoplasty, and more. We use the latest technology for a safe, precise and successful procedure with minimal recovery time.
At Esthetics Implant Dentistry, we understand that everyone's oral health needs are different – so our team works to tailor each patient's treatment plan to their individual needs. We also provide comprehensive post-procedure guidance to ensure a smooth recovery process. Our advanced facilities allow us to perform procedures with minimal risk and maximum precision.
Some of the oral surgeries we perform include:
Impacted Wisdom Tooth
A wisdom tooth, in humans, is any of the usual four third molars. Wisdom teeth usually appear between the ages of 16 and 25.Most adults have four wisdom teeth, but it is possible to have fewer or more, in which case the extras are called supernumerary teeth. Wisdom teeth commonly affect other teeth as they develop, becoming impacted or "coming in sideways." They are often extracted when this occurs.
Vestibuloplasty
Vestibuloplasty refers to surgical modification of the oral cavity that might include enhancing the gingival-mucous membrane or bone density or extensive tissue rearrangement. The surgical procedures generally involve increasing the height and width of the gum region in preparation for dentures or oral implants. The extent of the surgery varies, depending on the amount of bone loss incurred and the size of the surface area requiring reconstruction. Surgery to repair the vestibular extension area extends anywhere from the outside of the teeth and gums to the inside of the cheeks.
Alveoplasty
We use alveoplasty to smooth out uneven areas, flatten and taper overly thin ridges, and prepare the jaw to receive dentures successfully. Not only does alveoplasty ensure a better fit for dentures, but it helps control bleeding and improves healing time following multiple extractions, since we actually suture the tooth sockets closed rather than leaving them open to fill with a blood clot as with general single tooth extractions. Fast healing is especially helpful for cancer patients preparing to receive head or neck radiation. For such patients, decayed teeth must be removed and the sockets completely healed prior to commencing therapy.
Get a Smile that Shines – Schedule Your Visit Today!
From Routine Dental to Cutting-Edge Oral Surgeries
Frequently-asked Questions About Periodontal Disease & Oral Surgery
What Our Patients Are Saying About Us
Real patients . Real reviews
Dr. Sagili, was excellent with his patience and service. I knew that I had selected the best dental office for me from the moment I entered the office with the greeting at the front desk to my exit at the end of my appointment.
Loretta Bush
Had a tooth that was bothering me every time I ate and today, no pain! It was nice to be able to eat without anticipation of a sharp pain when the food hit that dreadful spot. Dr. Sagili nailed it. A Great Doctor and I HIGHLY recommend him.
Tony G
I had a bad experience years ago and Angela and Dr. Sagılı have calmed my fears. Best dentist visit I could have had. The other staff is just as good and made sure my insurance and visit went smooth. Will definitely be back again!
Ozgur Ozanguc
Our Team
Virginia
Erin
Victoria
Angela
Tammy
Deana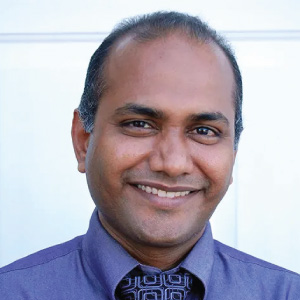 Dr. Sridhar Reddy Sagili