Opening Hours
M-Th: 8:00am to 4:30pm
Call Us
(904) 272-7277
Email Us
info@jaxcosmeticdentist.com
Best Family Dental Services in Orange Park, FL
Esthetically-Driven Dentistry
The first line of defense against dental issues is prevention. Our goal is to avoid complications at every corner, addressing the onset of cavities or malocclusion before they compromise oral health. Dr. Sagili conducts thorough exams to accurately diagnose existing issues and predict how the smile will develop taking orthodontia as well as their health into consideration. We give patients an oral cancer screening, take a look at existing restorations, and find out how we can help you and your loved ones best.
Routine cleanings keep the smile free from bacteria by eliminating plaque and tartar build-up, issues that patients cannot treat with simple at-home brushing and flossing.
We provide advanced preventive treatment to those with greater susceptibility to cavities . Sealants cover deep fissures and prevent food from getting trapped in hard-to-reach areas, keeping the smile healthy and free of cavities. Fluoride treatment strengthens enamel and helps teeth stay bright and beautiful.
Dental Exam
A Comprehensive dental exam will be performed by Dr. Sagili at your initial dental visit. At regular check-up exams, your dental team will include the following:
Examination of diagnostic x-rays
Oral Cancer Screening
Gum disease Evaluation
Examination of tooth decay
Professional Dental Cleaning
Professional dental cleanings (dental prophylaxis) are usually performed by registered dental hygienists. Your cleaning appointment will include a dental exam and the following:
Removal of calculus (tartar)
Removal of plaque
Teeth polishing
Dental X-Rays
Dental X-rays are essential, preventative, diagnostic tools that provide valuable information not visible during a regular dental exam. Dentists and dental hygienists use this information to safely and accurately detect hidden dental abnormalities and complete an accurate treatment plan. Without X-rays, problem areas can go undetected.
Scaling and Root Planing
In order to preserve the health of the gum tissue, the bacteria and calculus (tartar) which initially caused the infection, must be removed.  The gum pockets will be cleaned and treated with antibiotics as necessary to help alleviate the infection.  A prescription mouthwash may be incorporated into daily cleaning routines.
Tissue Regeneration
When the bone and gum tissues have been destroyed, regrowth can be actively encouraged using grafting procedures.  A membrane may be inserted into the affected areas to assist in the regeneration process.
Get a Smile that Shines – Schedule Your Visit Today!
From Routine Dental to Cutting-Edge Oral Surgeries
What Our Patients Are Saying About Us
Real patients . Real reviews
Dr. Sagili, was excellent with his patience and service. I knew that I had selected the best dental office for me from the moment I entered the office with the greeting at the front desk to my exit at the end of my appointment.
Loretta Bush
Had a tooth that was bothering me every time I ate and today, no pain! It was nice to be able to eat without anticipation of a sharp pain when the food hit that dreadful spot. Dr. Sagili nailed it. A Great Doctor and I HIGHLY recommend him.
Tony G
I had a bad experience years ago and Angela and Dr. Sagılı have calmed my fears. Best dentist visit I could have had. The other staff is just as good and made sure my insurance and visit went smooth. Will definitely be back again!
Ozgur Ozanguc
Our Team
Virginia
Erin
Victoria
Angela
Tammy
Deana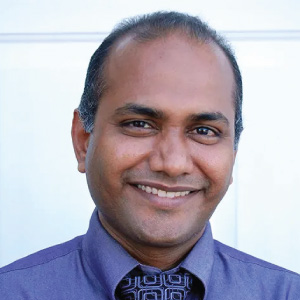 Dr. Sridhar Reddy Sagili