Opening Hours
M-Th: 8:00am to 4:30pm
Call Us
(904) 272-7277
Email Us
info@jaxcosmeticdentist.com
Porcelain Crowns and Bridges in Orange Park, FL
Esthetically-Driven Dentistry
At Aesthetics Implant Dentistry, a premier dental clinic in Orange Park, FL, we provide patients with porcelain crowns and bridges to restore missing or damaged teeth. Our Orange Park dental team wants our patients to feel confident when showcasing their teeth to others. This is why we offer these prosthetics, to give patients the opportunity to achieve a complete, healthy smile.
With our aesthetic crowns and bridges, we enhance patients' visual appeal and help them regain full bite function. We ensure our restorations blend seamlessly with neighboring teeth to provide a beautiful, natural smile.
Crowns
We recommend crowns when a tooth has suffered cracks, fractures, extensive decay, or large, faulty fillings. Crowns are also used to complete certain treatments like root canal therapy or cosmetic dental services to conceal discolorations. Our Orange Park practice utilizes modern dentistry techniques to craft your porcelain crowns, making sure they resemble natural enamel as well as appear and feel flawless within your smile.
Fixed Bridges
We offer fixed bridges to replace one or more missing teeth. The material we use to craft this prosthetic is zirconia, due to its strength and natural looking appearance. A bridge fills in the empty spaces left by lost teeth, with artificial ones known as pontics. Bridges are supported by neighboring teeth and provide excellent cosmetic results.
Implant-supported Crowns and Bridges
Although there are times when crowns and fixed bridges are adequate solutions to replace missing teeth, in most instances we suggest a patient receive dental implants. Implant-supported restorations are a permanent tooth replacement option and help patients' maintain their smiles. Dental implants do not require adjacent teeth for support as they gain their stability from being directly placed into the jaw.
Get your smile back with Crowns! Single Crown for only $999.00
Best Prices in Town!! (Build-up cost extra)
Frequently-asked Questions about Crowns & Bridges
What Our Patients Are Saying About Us
Real patients . Real reviews
Dr. Sagili, was excellent with his patience and service. I knew that I had selected the best dental office for me from the moment I entered the office with the greeting at the front desk to my exit at the end of my appointment.
Loretta Bush
Had a tooth that was bothering me every time I ate and today, no pain! It was nice to be able to eat without anticipation of a sharp pain when the food hit that dreadful spot. Dr. Sagili nailed it. A Great Doctor and I HIGHLY recommend him.
Tony G
I had a bad experience years ago and Angela and Dr. Sagılı have calmed my fears. Best dentist visit I could have had. The other staff is just as good and made sure my insurance and visit went smooth. Will definitely be back again!
Ozgur Ozanguc
Our Team
Virginia
Erin
Victoria
Angela
Tammy
Deana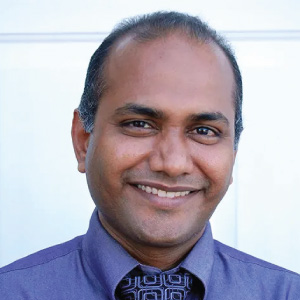 Dr. Sridhar Reddy Sagili