Opening Hours
M-Th: 8:00am to 4:30pm
Call Us
(904) 272-7277
Email Us
info@jaxcosmeticdentist.com
Sedation Dentistry in Orange Park, FL
Esthetically-Driven Dentistry
A significant number of Americans do not visit the dentist for regular checkups because they are too fearful or suffer from dental anxiety. Sedation dentistry offers an excellent way to provide a safe, anxiety-free, dental experience to those who are afraid of the dentist.
Sedation dentistry is popular because most sedatives can be taken by mouth, meaning no injections, no anxiety and no pain. Some sedatives work so effectively that even the smells and details of the procedure cannot be recalled afterwards. Safety and compliance are two important aspects of treatments, so sedation dentistry offers both the individual and the dentist the best alternative.
Here is an overview of some of the most common types of dental sedatives we offer at our premier dental clinic in Orange Park, FL:
IV Sedation
Intravenous sedation is a moderate type of sedation. Patients who have previously experienced IV sedation often report feeling like they slept through the entire procedure. Generally, IV sedation is used for shorter treatments. It is administered via direct injection into the bloodstream, which means the effects are immediate.
Nitrous Oxide Sedation
Nitrous oxide, or "laughing gas," is used as a mild sedative. It is delivered through a nose hood, and is administered throughout the entire procedure. Nitrous oxide elevates the general mood and can evoke a general sense of well-being. Most importantly, it relieves anxiety and reduces pain during the procedure.
Oral Conscious Sedation
Though oral sedatives do not cause sleep, they usually dull the senses. This means that most patients cannot remember the pain, smells or noises associated with the procedure. Usually, a dose of medication is taken prior to the appointment, and then topped up during the procedure as required.
Get a Smile that Shines – Schedule Your Visit Today!
From Routine Dental to Cutting-Edge Oral Surgeries
Frequently-asked Questions
What Our Patients Are Saying About Us
Real patients . Real reviews
Dr. Sagili, was excellent with his patience and service. I knew that I had selected the best dental office for me from the moment I entered the office with the greeting at the front desk to my exit at the end of my appointment.
Loretta Bush
Had a tooth that was bothering me every time I ate and today, no pain! It was nice to be able to eat without anticipation of a sharp pain when the food hit that dreadful spot. Dr. Sagili nailed it. A Great Doctor and I HIGHLY recommend him.
Tony G
I had a bad experience years ago and Angela and Dr. Sagılı have calmed my fears. Best dentist visit I could have had. The other staff is just as good and made sure my insurance and visit went smooth. Will definitely be back again!
Ozgur Ozanguc
Our Team
Virginia
Erin
Victoria
Angela
Tammy
Deana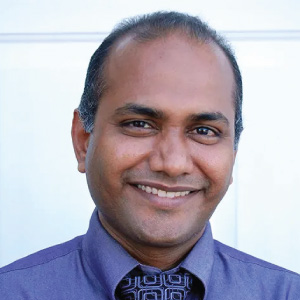 Dr. Sridhar Reddy Sagili