Opening Hours
M-Th: 8:00am to 4:30pm
Call Us
(904) 272-7277
Email Us
info@jaxcosmeticdentist.com
Best Implant Dentist in Orange Park, FL
Esthetically-Driven Dentistry
Looking for a permanent solution for missing teeth? Have you considered dental implants? Part of the advantages provided by dental implants is the treatment's versatility. While traditional dentures and bridges offer a solution for missing or extracted teeth, these conventional treatment options fail to fully address wider health problems caused by missing teeth. Over time, lack of natural teeth causes supporting tissue to erode, leaving the smile more prone to further damage.
In contrast, dental implants can be used to replace almost any tooth, regardless of the condition which led to tooth loss. As implants are surgically placed into the jaw bone, they gradually become part of the bone itself, leading to a more stable bite and improved function. With this in mind, Dr. Sagili recommends implants not only for patients missing single teeth but also for individuals looking to replace entire arches of teeth as well as individuals wishing to stabilize existing restorations like full or partial dentures. Dr. Sagili provides the following implant-supported restorations:
All-on-four Dental Implants
Our All-on-Four dental implants provide a permanent prosthesis solution to replace the entire upper or lower set of teeth with just four dental implants. The procedure, which is designed to replace damaged or missing teeth with a hybrid denture or over-denture of 12 to 14 teeth secured with the four implants, creates a secure and long-lasting prosthesis that will last you for years.
Implants with Crown & Bridge
Unlike all-on-four dental implants that are best suited for patients with the entire upper or lower arch replacement, implants with crowns & bridges are best suited for patients who are missing just a few teeth. Depending on your situation, Dr. Sagili may suggest individual implants that places a crown in place of the missing tooth or may recommend an implant-supported bridge for more than one missing tooth.
Denture Stabilization
Tired of dealing with dentures that slip off and move around your mouth? The denture stabilization may be a perfect solution for you. Dr. Sagili specializes in providing implant-supported over dentures, which means you have a permanent prosthetic that does not need to removed for tedious cleaning procedures. Ready to take your dentures from tedious to permanent? Talk to us today!
Get a Smile that Shines – Schedule Your Visit Today!
From Routine Dental to Cutting-Edge Oral Surgeries
Frequently-asked Questions About Implants
What Our Patients Are Saying About Us
Real patients . Real reviews
Dr. Sagili, was excellent with his patience and service. I knew that I had selected the best dental office for me from the moment I entered the office with the greeting at the front desk to my exit at the end of my appointment.
Loretta Bush
Had a tooth that was bothering me every time I ate and today, no pain! It was nice to be able to eat without anticipation of a sharp pain when the food hit that dreadful spot. Dr. Sagili nailed it. A Great Doctor and I HIGHLY recommend him.
Tony G
I had a bad experience years ago and Angela and Dr. Sagılı have calmed my fears. Best dentist visit I could have had. The other staff is just as good and made sure my insurance and visit went smooth. Will definitely be back again!
Ozgur Ozanguc
Our Team
Virginia
Erin
Victoria
Angela
Tammy
Deana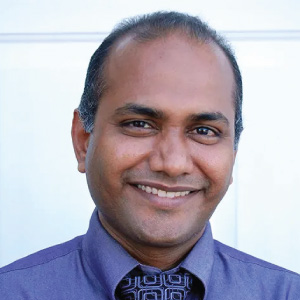 Dr. Sridhar Reddy Sagili